As immigrants from around the world flock to Canada in record quantities, the greatest number (about 1/3 of them) are still settling in Toronto. Montreal and Vancouver also continue to attract legions of foreign workers, international students and immigrants of all kinds. Meanwhile, on the quiet plains of Alberta, Calgary is seeing the greatest growth rates of any major city in Canada.
That's because more and more people, Canadians and foreigners alike, are discovering that Calgary is just a fantastic place to live.
Famous for its stampede and rodeo shows, Calgary is still "Cowtown" for many. But a couple decades of immigration and integration have lifted Calgary out of the Wild West and into a state of cosmopolitan diversity. Yet even as the greater metropolitan population approaches 1.5 million, the city is still anything but crowded.
So what's so great about Calgary?
Essentially, Calgary is a city where small town charm meets big city opportunities and international flavor. Whether you're looking for gainful employment, affordable housing, proximity to nature, or a cultural delicatessen, you can find it all in Calgary.
Calgary for Quality of life
Year after year, Calgary consistently earns tops scores for livability and quality of life, at least according to the organizations that measure this sort of thing. The Mercer consulting firm conducts its Quality of Life Survey each year, evaluating 231 cities world worldwide. The survey takes dozens of items into consideration, including political, economic, environmental, personal safety, health, education, transportation and other public service factors. 
For the last several years, Calgary has landed 32 or 33 on the list, and around 5th or 6th in North America. Interestingly, Vienna, Austria, continues to top the list, while Baghdad, Iraq, brings up the rear.
Other major Canadian cities also perform very well in this survey. In 2019, Vancouver tied for third place with Munich, Germany, and Aukland, New Zealand. Toronto placed at number 16, while Ottawa and Hamburg, Germany, tied for 19, with Montreal close behind at 21. Calgary has now surpassed San Francisco, the highest scoring North American city outside of Canada, which came in 34th. Toronto, Montreal, and Ottawa all received perfect scores for safety.
LIVABILITY
Meanwhile, the Economist magazine and the Economist Intelligence Unit (EIU) publish an annual Global Livability Ranking that assesses the livability factors in 140 major cities around the world. The rating looks at five categories, including stability, healthcare, culture and environment, education and infrastructure. As with the Mercer survey, Vienna and Melbourne, Australia, top this list. And the next three cities were all Canadian, with Calgary tied for fifth, according to the 2017 report. But in 2018, Vancouver and Toronto took a small drop, boosting Calgary up to number four.
Global Livability Ranking (with 2017 ranking in parentheses)
Vienna

, Austria (2)

Melbourne

, Australia (1)

Osaka

, Japan

Calgary

, Canada (5, tied)

Sydney

, Australia (11)

Vancouver

, Canada (3)

Tokyo

, Japan

Toronto

, Canada (4)

Copenhagen

, Denmark (21)

Adelaide

, Australia (5, tied)
The EIU's ranking shows that Calgary is a rising star among these world class cities. It is also interesting to note that based on the metropolitan area population, Calgary is significantly smaller than any other city on the list, except for Adelaide, which is roughly the same size. They each have around 1.3 million inhabitants.
CLEANLINESS
In one more competition, Calgary earns first prize as the cleanest city in the world. Based on air and water quality and cleanliness, Calgary shows up as number one on many such lists from the last 5 or 10 years, and always in the top ten. Cities like Hamburg, Copenhagen, Helsinki and Geneva all score very highly in this category as well.
It's true that Alberta is a major international hub for the oil and gas industries. So you wouldn't necessarily think of the province's largest city as a paragon of cleanliness. And yet, the city manages to do an excellent job of providing clean water, excellent air quality and a general sense of tidiness. Green Calgary, the city's largest environmental charity group, has been working since 1978 to educate the public and address a range of pressing urban environmental issues from pollution and waste management to resource conservation.
Economic opportunity in Calgary
Small but livable, you might be concerned that a city the size of Calgary lacks the size and scope to employ and support a larger population. But nothing could be further from the truth. At the crosshairs of Canada's oil and gas industry, Calgary has a booming economy is financially very well off. Furthermore, the city is home to a great number of corporate headquarters from a wide range of industries. About one-sixth of Canada's 800 largest corporations are actually headquartered in Calgary. And communications, technology, health services and retail are all playing an increasingly important role in the city.
JOBS APLENTY
It's true, oil and gas are the largest contributors to the local economy. After all, Alberta has the second largest oil and natural gas reserves in the world, after Saudi Arabia. But they only make up about 12 percent of Calgary's GDP. The largest companies from this industry are BP Canada, Canadian Natural Resources Limited, and Cenovus Energy.
Calgary's largest private employers, as of 2006, were actually Shaw Communications (7,500 employees), Nova Chemicals (5,000 employees) and Telus communications (4,500 employees). The city itself also provides about 12,000 jobs. And several thousand more public sector jobs come from healthcare and education.
After Toronto, Calgary has more corporate headquarters than any other city in Canada. The prepossessing downtown skyline includes 14 office towers that exceed 150 m (490 ft). And with more than 80 buildings taller than 100 m, it's the second highest concentration of skyscrapers in Canada, behind downtown Toronto.
In addition to an impressive skyline, the corporate presence has also lifted Calgary's median family income to just about $100,000 a year (before taxes). This is the highest median income of any Canadian city, and well above the national average of around $71,000.
So whether you are looking to join the corporate workforce, or launch a new business that caters to this growing class, you'll be sure to find plenty of opportunities in Calgary. If you have skills and experience in the oil, energy or petrochemical industry, you should have no difficulty landing a position in Alberta. But you'll also find that tradespeople, educators and health care providers are all in very high demand.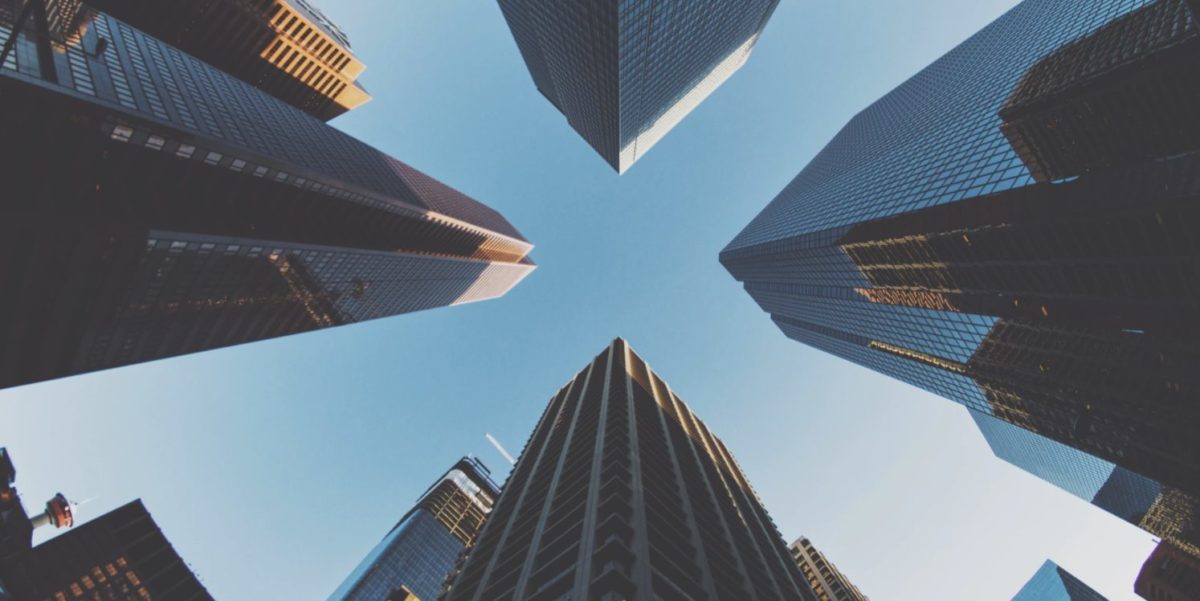 AFFORDABILITY
Still, the abundance of jobs and soaring salaries only tell half the story. Equally enticing are Calgary's very reasonable real estate prices. While Toronto and Vancouver may rank higher on the Mercer Quality of Life Survey, that quality comes with an awfully high price tag. If you're looking for a decent family home anywhere near the city center, you're not likely to find anything for less than a million. And in central Vancouver it's going to be closer to $2 or 3 million.
Unlike those two cities, situated on some scenic but very crowded peninsulas, Calgary has all the room in the world to grow. With little but open prairies as far as the eye can see, the cost of real estate remains very affordable. And with all the money you save, you could easily afford to fly south to California or Mexico in the winter!
The average sale price of a detached home in Calgary in April of 2019 was just over $545,000, according to the Calgary Real Estate Board. That's down just about 2% from last April. Meanwhile, with the concentration of high rises in the city, condos are a very popular option. The average selling price of a Calgary condo in April 2019 was around $260,000.
These low prices have contributed to Calgary having the highest home-ownership rates in all of Canada. To be specific, about 58 percent of Calgarians own single-family homes, and almost 22 percent own condominiums. This is according to the 2016 census.
Education in Calgary
If you're not ready to join the job force in Calgary, or if you've got school-age children, you'll be delighted to know that the city has some excellent schools for students of all ages. And even if you're not a student or the parent of a student, it's always nicer to live in a community with a well-educated population. The vast majority of education in Calgary is in English, but there are a handful of Francophone schools as well.
PUBLIC SCHOOLS in CALGARY
The Calgary Board of Education (CBE) oversees more than 200 public schools for grades K-12. Public schools are free to all children and regulated by the government. Schools in Calgary are well funded by local and provincial taxes and have a very good reputation. Some of these schools can also be highly specialized. The National Sport School (NSS), for example, offers special athletic training for students grade 9-12 with Olympic aspirations.
The Calgary Catholic School District (CCSD), about half the size of the CBE, manages about 100 schools. These schools are also free to students and funded by provincial taxes, but place a stronger emphasis on religious education. Most of the schools in the CCSD only offer primary and sometimes middle school education, up to grade 6 or 9. Just three of them provide full secondary (K-12 or 7-12) education.
Charter schools are another class of public school, providing something slightly more specialized or less mainstream in terms of education. In Calgary there are a wide variety charter schools that specialize in English as a second language, emphasis on the arts, emphasis on math and science, First Nations traditional beliefs, special needs curricula and advanced placement curricula.
PRIVATE SCHOOLS in CALGARY
For an even more specialized or alternative education, Calgarians have a host of private school options to chose from. These tuition-based schools can vary greatly in price. Many of these institutions are religious in nature, while some simply strive for a higher standard of academics. Others specialize in athletic programs or special needs. Calgary also has a French Immersion and International School. (See our in-depth Guide to International Schools in Canada.)
UNIVERSITIES in CALGARY
University of Calgary: With over 30,000 students, Calgary's largest university provides undergraduate and graduate degrees in a great variety of subjects. U of C is also one of Canada's top research universities, will specializations in natural resource engineering, nursing and veterinary medicine. Students enjoy access to eight libraries, two art galleries, Archives and Special Collections, the University of Calgary Copyright Office, Research Data Centre and the University of Calgary Press.
Ambrose University: A private Christian liberal arts university with about 1,000 students.
Alberta University of the Arts: Formerly Alberta College of Art + Design, prior to 2019. This is the province's leading public university for the arts. Still small, with about 1,200 students, AUArts offers undergraduate degrees through four schools: Craft + Emerging Media, Visual Arts, Communication Design, and Critical + Creative Studies.
University of Lethbridge: A publicly funded, comprehensive academic and research university with a liberal education tradition, U of L opened in 1967. Today they have an enrollment of about 9,000 graduate and undergraduate students.
OTHER COLLEGES in CALGARY
In addition to these four universities, Calgary has several smaller colleges, both public and private, offering post secondary education and professional training. Southern Alberta Institute of Technology (SAIT) provides polytechnic and apprentice education to more than 14,000 students. Some of the smaller colleges are also very popular for adults interested in continuing education or special vocational training.
Ethnic diversity and demographics of Calgary
Nowadays when you hear people speak of C-town, you can rightly assume that the C stands for Calgary. But for the better part of the previous century, it was more likely to be an abbreviation for Cowtown. As Europeans began settling in the region in the 1870s and 80s, the Canadian government started leasing enormous parcels of grazing land for just one cent an acre. As a result, Calgary and the surrounding area became the centre point for Canada's cattle ranching and meatpacking industries.
DON'T HAVE A COW
The city still takes great pride in its ranching heritage and celebrates every year with the Calgary Stampede. Dubbed "The Greatest Outdoor Show on Earth", the Stampede features a full scale rodeo and dozens of cowboy related competitions and exhibitions. But in recent decades, Calgary has grown to be something far more than an outpost of cattle traders, bull riders and calf ropers. Western Canada's nerve centre for finance and industry, Calgary is now the home of more than 130 corporate headquarters.

AN ETHNIC ARRAY
As Calgary's economy grows more and more diversified, so does its population. No longer a land of just white European ranchers and oil men, the city now boasts an incredible mix of immigrant populations from around the world. According to the 2016 census, Calgary has embraced more than 240 ethnicities.
So, unlike certain other landlocked prairie regions to the south—like Kansas, for example—you'll find Calgary to be very open and inclusive, much like the rest of Canadian society. Immigrants and minorities will definitely find this refreshing. But even non-minorities will enjoy a greater level of happiness and security knowing that they live among tolerant and open-minded people.
What's more, ethnic diversity brings color and interest to the city, providing things that might be rare in a homogenous population. The first thing that comes to mind is the international cuisine. Easily several steps up from what you would discover in Cheyenne, Wyoming, or Butte, Montana. Although, if it's ribs and steakhouses you want, you won't be disappointed either. But besides the great variety of restaurants, the ethnic neighbourhoods are teeming with vibrant festivals and interesting shops.
YOUNG AT HEART
The intercultural mix is not so uncommon in Canada, especially with the rate of immigration over the last 10 or 20 years. In fact, it's not unusual for major Canadian cities like Toronto to consist of nearly 50 percent immigrants. But one thing that's different about Calgary is its age profile.
With the youngest population of any major city in Canada, the median Calgarian is 36.4 years old. The national median is 37.4. Also, 70.2% of Calgary's population is between the ages of 15 to 64, the highest of major Canadian cities. A slightly younger population will tend to make the city more vibrant and economically productive.
Calgary for culture and entertainment
Take a look at Calgary on the map, and you might ask yourself: what could there possibly be to do here? But take a closer look, and you see that there's plenty. And more than just a world famous rodeo. Although after a couple days at the Calgary Stampede, you may be wishing to come back as a cowboy in your next life. But the city is also filled with theatre groups and music halls, and when festival season picks up in the spring and summer, you'll find yourself inundated.
FESTIVALS & MUSEUMS
Some of the highlights include the Calgary International Film Festival, the Calgary Folk Music Festival, FunnyFest Calgary Comedy Festival, Sled Island music festival, and the International Festival of Animated Objects, also known as the Calgary Puppet Festival.
Among the city's many museums, the Glenbow Museum of art and history is probably the highlight. Here you can explore world-class temporary and permanent exhibitions of historical, modern and contemporary art as well as more than 10,000 cultural history objects from all over the world. The Hangar Flight Museum of Calgary (formerly the Aero Space Museum) also offers  a fascinating collection of historical civilian and military aircrafts going back centuries in Canada's history of flight. It currently holds more than 20 airplanes including a Sopwith Triplane and the Avro CF-100 Canuck. You'll also find exhibits, scale models and uniforms from throughout the ages.
SHOPPING & MORE
What would city life be without some space to shop till you drop? Even if Calgary feels like a million miles from Rodeo Drive, it's got enough high end shopping to keep you busy until the cows come home. Most of the upscale retail action takes place on Stephen Avenue, an outdoor pedestrian mall in the heart of downtown. It also includes some of the city's finest bars and restaurants. Or stop into the James Joyce Irish Pub for a refreshing pint and a simple bite.
If you're really ready to take the city by storm, and prefer an indoor shopping experience, head to the Core/TD Square, also located downtown. But if that all feels too touristy, check out the Inglewood neighbourhood and Kensington for some more authentic, local flavor.
And if you're serious about sampling the local libations, you'll find no shortage of breweries to explore. It's one more way the Calgarians manage to keep warm in the winter.
Access to nature and wilderness
Don't be put off by Alberta's reputation as the oil field capital of the western hemisphere. If you feel the urge to go out and hug a tree, you'll have plenty of opportunity to do just that. And don't be too discouraged by the climate. Some of Calgary's most stimulating activities still take place outdoors.
CITY PARKS
You don't even need to leave the city to discover its seemingly endless 20,000 acres of public parks. Along the Bow River, as well as the Elbow River, you will find miles and miles of trails for hiking, biking, walking, bird watching and more. The most popular spots are Stanley Park, Edworthy Park, Bowness Park, Carburn Park and Sandy Beach Park.
Nosehill Park, the third largest urban park in Canada, serves as a natural refuge for hundreds of species of flora and fauna. Canada's second largest urban park, also in Calgary, is Fish Creek Provincial Park. Covering more than 5 square miles, it offers all manner of recreational activities, for hiking, biking, swimming and day-camping. It's also home to a great variety of native wildlife, including beavers, deer, coyote, owls and great blue herons.
If you're looking for a green spot in the winter, head indoors. The Devonian Gardens is the largest indoor garden in Alberta. Tropical and local plants feature beautifully alongside the garden's decorated bridges and sculptures. The natural light and the soothing fountains, waterfalls and ponds make this park a true urban oasis.
The Bow River itself is quite a popular destination for fly-fishing and river rafting. And if ornithology is your thing, you won't want to miss the Inglewood Bird Sanctuary, especially when the International Migratory Bird Day Festival takes place in May.
TO THE COUNTRYSIDE
When you're ready to venture further out, Banff and Jasper National Park contain some of the most spectacular scenery on the whole continent. Glacial lakes, ice fields and the Rocky Mountains converge to form some of the most dramatic landscape you'll ever see. From Calgary, head west for about 110 km and you'll enter Banff National Park. To the north, Banff connects with Jasper. Keep an eye out for grizzly bears, moose, cougars, and bighorn sheep.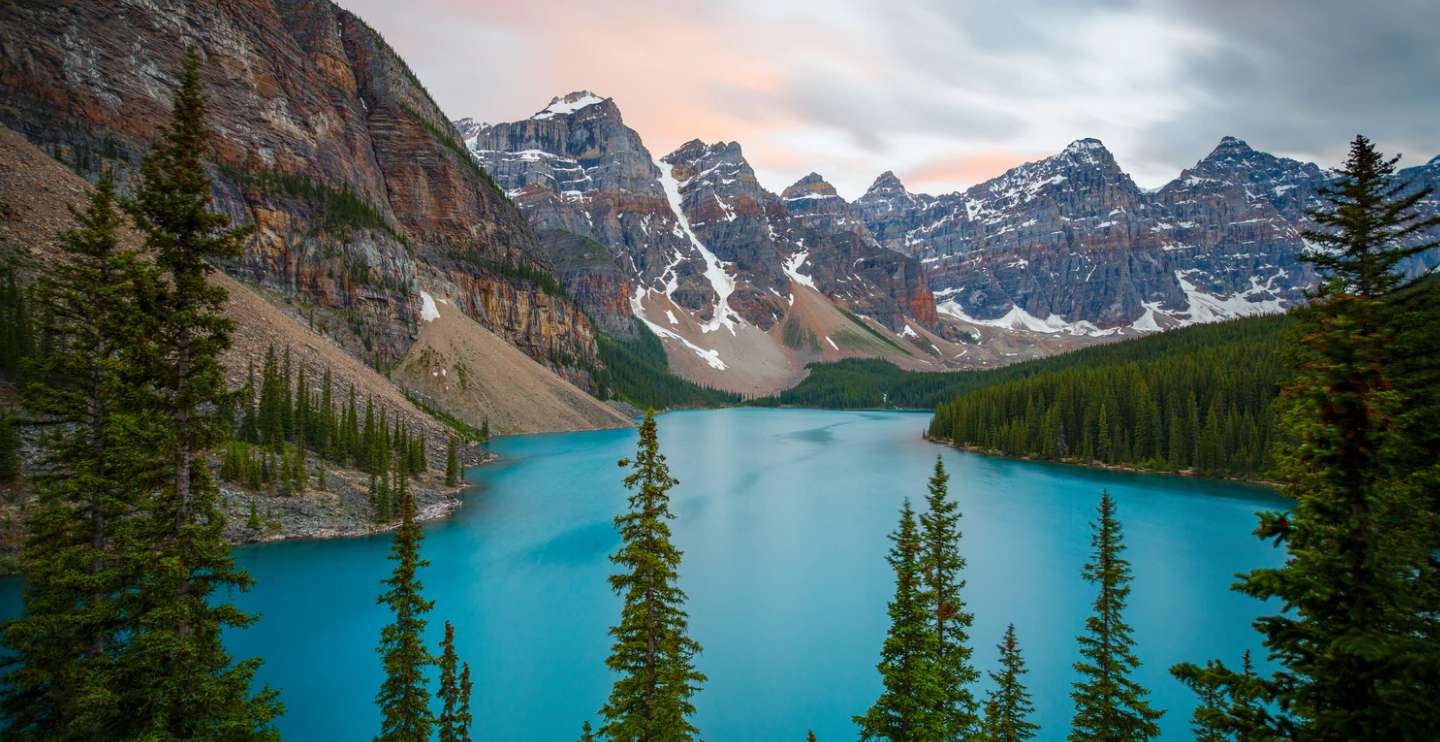 Conclusions
Although somewhat unassuming on the surface, the modestly-sized city of Calgary turns out to be a treasure trove of cultural diversity, economic prosperity and natural wonders. Few other places on earth can offer so much without having to pay the price in the form of traffic, crime, pollution and grit. And yet the cost of living is a fraction of what you'll find in comparable but more crowded cities like Toronto and Vancouver. Even so, the jobs are abundant and high paying. It's a rare combination indeed. All of that to say that you should have plenty of disposable income left to enjoy all that the city has to offer, whether it's shopping and museums or music festivals and the great outdoors.
Further reading
To learn more about living in Calgary, check out some of our other articles about Alberta's number city.
ARIANNE Relocation has been helping students, families and professionals relocate to Canada for more than 20 years. We have a range of products and services to help make your move go more smoothly and successfully. Check out our Let's Get Started page to see how we can help.
PHOTO CREDIT: Jack Carter (Unsplash)