Montréal comprises a large geographical area, and has a modern and efficient public transport system to serve its residents. One popular desire when relocating to a new city is to 'live a few minutes from a metro station' – but in Montréal, there are large portions of the greater metropolitan area that are not served by the metro system, so many Montréalers live a bus ride away to the nearest metro. However, the bus system is very reliable, and during the winter, most Montréalers will hop on a bus even if the metro is just a few stops away!
Montréal Metro and Trains
Opened in 1966, the Montréal Metro System is run by the Société de Transports de Montréal (STM) and consists of four interconnected lines. In total, there are 68 stations across the Greater Montréal area.
The four lines are colour-coordinated to help you find your way around. There is the Green Line, the Orange Line, the Yellow Line and the Blue Line. There are also five suburban train lines that are operated by the réseau de transport métropolitain (RTM) and serve towns in the Laurentians, Laval, Vaudreuil-Soulanges and Montérégie.
The metro serves about 1,298,400 daily passengers on an average weekday, making it North America's third busiest by daily ridership, behind only New York City and Mexico City.
Check out the STM's great route planner tool to help you get around the city. Many Montréalers also use the route-planning app Citymapper to work out the quickest way of getting around.
Click here for more information about the STM.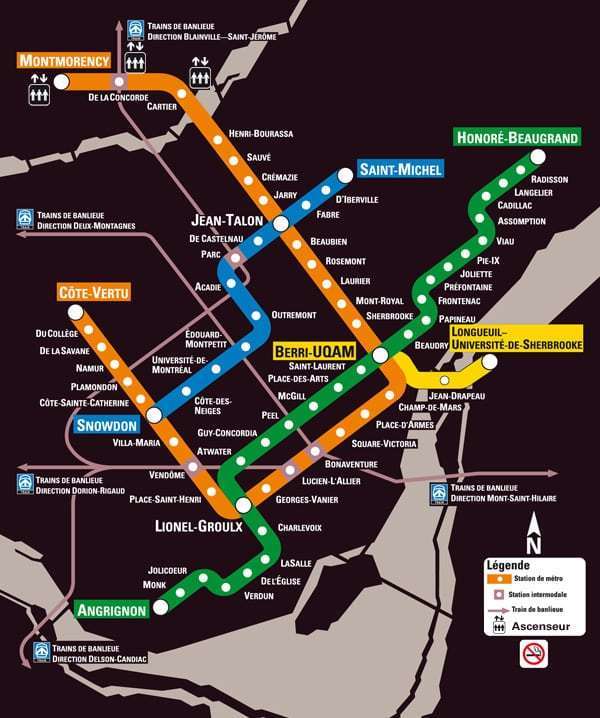 Montréal Buses
There are approximately 8,500 bus stops in the Montréal area, across 197 daytime and 20 nighttime routes. The bus stop panel indicates the number of the route, the type of service, if the bus goes to a métro or train station and the bus stop code enabling you to obtain the schedule by telephone at 514-AUTOBUS or 514.288.6287.
At peak times, expect a bus at least every 10 minutes.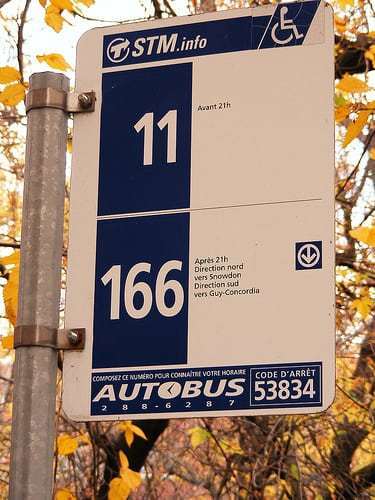 Fares
As with other major cities, Montréal operates a reloadable fare card, OPUS, which is valid everywhere on transit in Greater Montréal.
As of July 2018, a single fare costs $3.25 (with concession prices available), while a monthly pass costs $85.00. For full fares and details, visit the STM site.
For alternative methods of transport, check out our blogs on BIXI, the public bike-sharing system, and Car2Go car sharing.
Photo credits: stm; Alexcaban