Food
Worried about food options and what you'll eat? You've come to the right place!
This chapter helps you find out:
We'll also give you some great options for Eating Out – Restaurants. Bon appétit!
Groceries
Your experience of doing the groceries in Vancouver depends very much on whether or not you have a car. If you have a car, for example, you may find yourself making larger shopping trips and stocking up. But if you don't, you may do smaller shopping trips but go more frequently. There are big supermarkets on the outskirts of towns where you'll find groceries, fresh food, dairy, frozen products, beer, fruits and vegetables, some organic food, and laundry and cleaning products. Many big-scale grocery stores are even located right in the city.
All supermarkets have weekly deals, rebates and discounts, which can be very helpful! Scanning the "circulars" (pamphlets of advertisements delivered to your door) and organizing the groceries according to coupons is a national sport for residents who are trying to save money. If you have a large enough refrigerator and freezer, you might want to stock up and store food when they are on "special." To find yourself amazing deals, go to the Circulars website. If you have enough storage space, you can buy wholesale groceries at Costco, provided you have a membership card ($55 a year). Costco comes in handy when you need to buy food in bulk.
Organic food stores are growing in numbers in British Columbia, especially in Vancouver. Look for Whole Foods Market, Organic Acres market, Greens Organic + Natural Market, Granville Island Public Market, and The Organic Grocer just to name a few. In Chinatown, downtown and and other neighbourhoods, you may find discount fruit stands along the streets. Keep an eye out for seasonal produce at discount price. This is also a great way to get to know the merchants in your area. Check out our Farmers' Markets & Small Shops section.
Alcohol can be bought at government-run liquor stores, licensed private liquor outlets, specialty beer and wine stores, and some grocery stores. It can also be purchased for on-premises consumption at night clubs, restaurants, pubs and stadiums. Unlike most other provinces and territories (excluding Alberta), British Columbia does not have a government-owned liquor monopoly.
Usually you can pay for your groceries with cash, debit card, or credit card (see Daily Banking). You can also get the supermarket's credit card (it often comes with rewards). When you checkout with your debit card, the cashier can add money to your bill and give you cash back (without fees). Supermarkets are usually open late at night (until around from 10 p.m. to midnight) and seven days a week so you can do your groceries whenever you want. Some stores are even 24-hour.
Welcome to convenient Canada!
Convenience Stores
Speaking of "convenient Canada," for that missing pint of milk on Sunday mornings, for the beer when you improvise a party with friends and for all the little things you keep forgetting on your grocery list, there is the convenience store around the corner! The convenience store is a staple of most North American towns and cities. They are open seven days a week, often until 10 p.m. or 11 p.m. You can walk there and find basic groceries and fresh products. Prices are higher than at the supermarket and choice is limited, but it helps! In urban neighbourhoods, convenience stores also have a social function. Discover the pleasure of small talk with the hardworking owner and bond with your neighbours. In residential and suburban areas, look out for 7-Eleven and Mac's Convenience Stores, the most common chains of convenience stores in Vancouver.
When it's late at night and you still need to find items for the kids' lunches, the next day, Go to the pharmacy! Big pharmacies like Shopper's Drug Mart or London Drugs are open late, even on weekends and holidays (until at least 10 p.m.). They sell prescription and nonprescription drugs, cosmetics and medical supplies and they also function as convenience stores. They have groceries, frozen and fresh products, magazines, cleaning products and seasonal items. Sometimes they are even more convenient than convenience stores!
Farmers' Markets & Small Shops
If you like to eat fresh food, you've come to the right place.
Vancouver has lots of convenient farmers markets and small artisan shops similar to those found in Europe. These can be found in most neighborhoods and tourist areas. The Trout Lake Farmers Market and Kitsilano Farmer's Market are world class. Another popular year-round farmer's market is the Granville Island Public Market. The West End Farmer's Market, Mount Pleasant Farmer's Market, The Baker's Market, Burnaby Artisan Farmer's Market, and Kerrisdale Village Farmers Market all attract locals and tourists alike. You'll find fresh fruit and vegetables, fish, meat and deli items. Plus, there are quality food stands to grab a bite while doing your shopping.
There are also delivery networks supporting small, local, organic farmers which you can join to have a full basket of seasonal produce that is either delivered right to you or brought to a convenient pickup location. Summer and autumn are the seasons of fruit-picking: blueberries, strawberries, apples, and pumpkins. U-pick orchards and farms are sprouting up all around Vancouver!
Small specialized shops where you can buy the best gourmet ingredients exist in many of the neighbourhoods in Vancouver, but they are a bit less prevalent outside the city. The chains Cobs Bread and Terra Breads offer quality products including baguettes and pastries. There are many other independent bakeries, like French Made Baking, Purebread, Breka Bakery and Cafe, Sweet Obsessions Cakes and Pastries, where the different types of bread and pastries are delicious. Try them all to find your favourite!
Because of its proximity to the ocean, Vancouver is a great place to buy fresh fish and seafood. The Wild Fin, on Waterfront Way and The Lobster Man (mostly shellfish) on Mast Tower Road are two of the most popular fishmongers in the region. False Creek Fishermen's Wharf, Seafood City, Wheelhouse Seafoods and Seven Seas Fish Market are also highly rated.
Butchers working in Metro supermarkets have an excellent reputation, so does Harkness and Co. Butchers on East Broadway, Windsor Packing Co., and Jackson's Meats and Deli on West 4 Ave.
If you miss cheese, try Les Amis du FROMAGE, Golden Ears Cheesecrafters, Benton Brothers, Oyama , or even the supermarket. If you want local dairy, you'll have a great time tasting some of the 1,050-plus varieties of Canadian cheese!
Alcohol
Unlike all other provinces and territories (with the exception of Alberta), British Columbia does not have a government-owned liquor monopoly. That means alcohol is fairly accessible prices are a bit more competitive. Alcohol can be bought at government-run liquor stores (BC Liquor stores), licensed private liquor outlets, specialty beer and wine stores, and a few grocery stores. A new law that allows grocery stores to sell wine and been launched on April 1, 2015, and some stores are slowly making use of it. For now only a couple store of BC's 53 grocery chains sell it. Establishments that sell alcohol, including private venders and BC liquor stores, are allowed to be open on Sundays, during holidays, and into the night. Alcohol can also be purchased for on-premises consumption at night clubs, restaurants, pubs and stadiums.
While you are here in Vancouver, be sure to sample the local spirits and brews. Around Vancouver, there are plenty of celebrated microbreweries, pubs that brew their own beer. Try Brassneck Brewery, on Main Street, R&B Brewing on 4th Avenue East, and Yaletown Brewing Company on Mainland Street for a taste of Vancouver brews. About five hours northeast the city, Okanagan Valley is home to world class vineyards known for producing Merlot, pinot gris, pinot noir and chardonnay grapes. They are definitely worth trying!
To give you an idea of prices, at British Columbia liquor stores, a six pack of Coors Light cans, before tax, costs $8.97. For a six pack of Corona Extra, you'll pay $12.29. Crown Royal Whisky costs $34.99 for a 1.14 litre bottle and a 1.14 litre bottle of Smirnoff Vodka costs $31.79. A bottle of wine costs from about $10 to $35 (though of course you can find much pricier selections).
In restaurants and bars, the average costs of a pint is around $6 to $7, and a bottle is from $4 to $5. During the famous happy hour, when nine-to-fivers go to their favorite bars for a drink, you'll find less expensive prices. Restaurants and bars are allowed to sell a mixed drink with one ounce of alcohol for $2, a five-ounce glass of wine for $3 and a 20-ounce glass of beer for $5. Be sure to specify the size, or you might end up with a 20 oz. "pint" at the restaurant, even if you wanted a smaller amount.
Some important health and legal advice:
Underage drinking is taken very seriously here. It's strictly forbidden to purchase alcohol when you are younger than 19 years old (and to purchase or give alcohol to a minor). To purchase alcohol, you need identification, and if a seller thinks you may be underage, you will be required to show him/her an official government issued ID, plus another piece of ID that shows your name, signature and photo.

Minors younger than 19 years cannot go into any type of liquor store without a parent or guardian present. They are, however allowed into restaurants at any time, though they won't be served alcohol. When it comes to bars and pubs, minors aren't generally permitted in, though there are exceptions. If you look young, keep your ID at hand in bars, restaurants and liquor stores, because you might get "carded."

In British Columbia, it is illegal to drink alcohol in public (including parks) and if you are spotted doing so by police it could earn you a $230 fine. Public drinking is permitted, however during a festival or other public approved place where drinking can occur.

If you're transporting an open liquor container in your car, it must not be accessible to the driver or passengers. Drinking in a vehicle is prohibited.

Customers at British Columbia restaurants are allowed to bring their own wine to enjoy with their meals. They may be charged a corking fee.

The government encourages you to drink responsibly. More than one drink per hour is considered excessive. It is considered healthy to drink no more than 10 drinks a week for women (and not more than two drinks in a day) and no more than 15 drinks a week for men (and not more than three drinks in a day).

Don't drink and drive. You are allowed 80 milligrams of alcohol in your blood per litre, but there are many alternatives to avoid DUI accidents.
Vancouver has designated drivers programs, which help residents get home safe after a night of too much fun! These services cost a small fee. In metro Vancouver, make use of

Designated Rides

, which operates until 2 a.m. on weekdays and 4 a.m. on weekends. Call 778-881-1983.

Metro Vancouver Designated Drivers

offers rides until 4 a.m. from Monday to Saturday, and until 3 a.m. on Sundays. Call 604-917-0177.

Sober Guys

operates until 1 a.m. from Monday to Thursday, until 4 a.m. on Friday and Saturday, and until midnight on Sunday.
Have fun and be safe!
Cooking
We are lucky to eat very well in British Columbia. The province has an interesting and developed culinary tradition. Traditional cuisine is highly influenced by the province's proximity to the Pacific Ocean. Pacific salmon was an important food resource for first nations people, and it's still popular today! Pre World War I immigration from Europe brought a slew of Ukrainian, German and Polish culinary traditions, and there are also strong British cuisine influences. East Asian food is also popular, and the "Chinese buffet" has it's origins in Gastown, Vancouver.
After relocating to Vancouver, treat yourself to some of the region's most adored dishes! Dig into Pacific northwest seafood, from mussels, clams and oysters to lobster and. Pacific salmon. Spot Prawns, a type of large shrimp, are a delicacy here.
When it comes to popular dishes, try a Japadog! This fun food is a traditional New York-style hot dog topped with seaweed and okonomiyaki sauce. It might sound strange, but trust us, don't knock it until you've tried it! Izakayas, or Japanese-style tapas, have also taken Vancouver by storm. You'll find pan-fried dumplings or seared mackerel sold as bar food or in restaurants. For dessert, try a Nanaimo bar! It's a popular no-bake treat made out of a wafer-crumb layer, custard icing and melted chocolate.
Canada's unofficial national food is Poutine. It's a must-try Quebecois dish, made with French fries, gravy and cheese. It may not be the most health-conscious meal, but it sure is delicious. We're also proud of our sweet maple syrup, and like to smother both savory and sweet dishes with it. Be sure to try Canadian bacon, too. It's thick and crispy and a great addition to many meals.
You'll undoubtedly find all kinds of new foods to try. The number of cooking shows on TV and cooking books in bookshops is a good indicator of the emphasis British Columbians place on fine cuisine.
Imperial measures are used in recipes, despite Canada having officially gone metric in the 1970s. A teaspoon is five millilitres, a tablespoon is 15 millilitres, and a cup is 250 millilitres. Ounces are used to prepare baby bottles and serve beer (hopefully there isn't a link!). One ounce is 35 millilitres, eight ounces is a cup, 12 ounces is a bottle of beer and 20 ounces is a pint (500 millilitres).
Stoves are either gas or electric. The people of British Columbia are also big fans of the slow cooker (a.k.a. the crockpot), for which cooks prepare the required ingredients at night and put them in the cooker in the morning before going to work. When you come back, all you have to do is sit down and enjoy a deliciously comforting dish. Sandwiches and ready-made food are also quite common.
When fatigue has the best of you, you can have all sorts of food delivered to your home. Check your mailbox for leaflets or go to Just-Eat.ca in Vancouver. Read the Groceries portion of this Guide to learn where to buy your food products.
British Columbians usually eat three meals and one or two snacks a day. Breakfast is quick or taken to go during the workweek (Tim Horton's is a big favourite). On weekends, breakfast is mixed with lunch to become "brunch." Lunch is eaten around noon. and dinner (supper) is around 6:30 p.m. "Sit-down" family dinners and eating slower are re-emerging trends.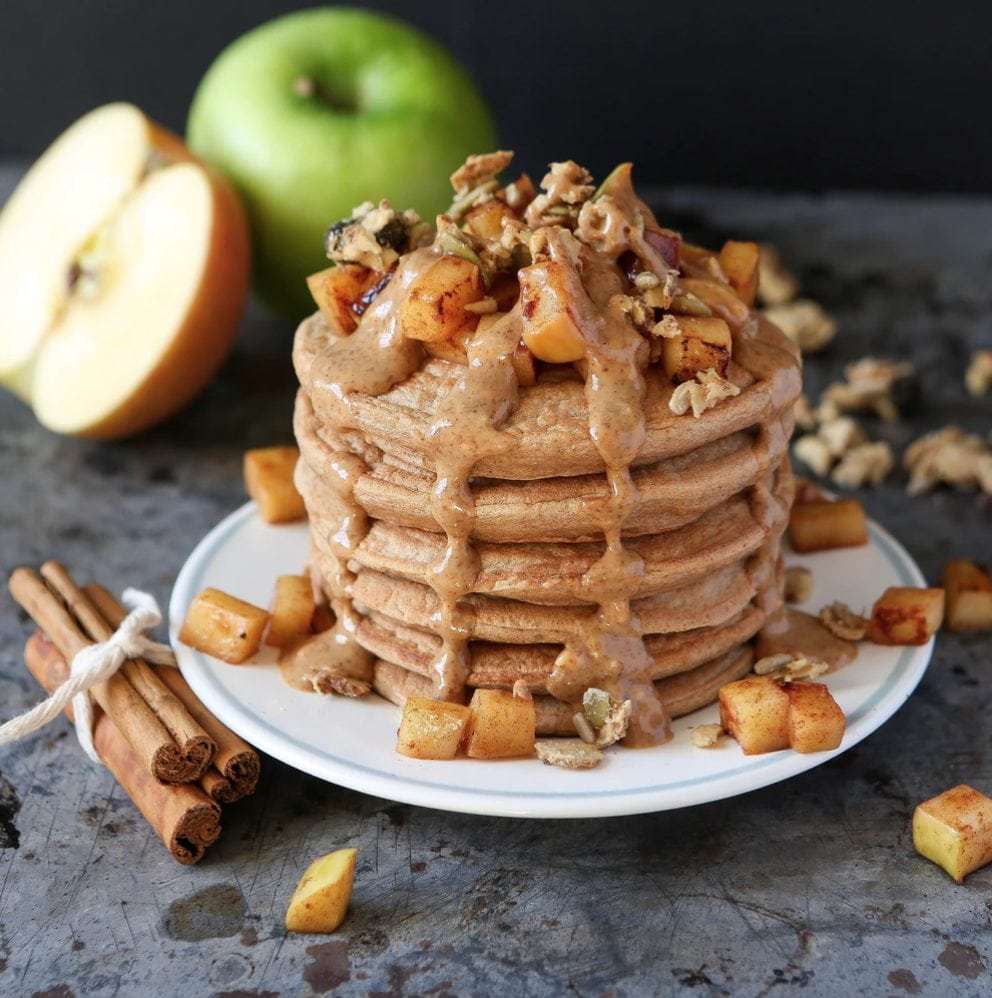 Eating Out – Restaurants
Eating out is common in Vancouver. In fact, Vancouverites spend more money per capita dining out than any other city in North America!
Many Vancouverites eat out as much as a couple times a week or more at restaurants, fast-food joints, cafés and bistros. During the busiest times, there can be long lines at cafés and food carts, and traffic at drive-thrus in the morning! From classic American-style fast-food chains (including Subway, McDonald's, A&W, Five Guys Burgers and Fries and Burger King) to the trendier Thaï Express. Local favorites include Fritz European Fry House on Davie Street (for amazing poutine), La Taqueria on Hastings and Cambie Streets (where you can fill your belly with delicious meat or veggie tacos and quesadillas) or Triple O's for a mouthwatering burger. It's rare to find bad sushi in Vancouver, so try one of the hundreds of Japanese-style fast food restaurants located all over the city. Malls all have their own food courts, where several fast-food stalls share a common dining space. Bistros offering tasty delights in the downtown shopping districts feature lunch menus at reduced prices.
Fine cuisine from all over the world is available in Vancouver. If you explore Yaletown, Robson Street in the West End, Chinatown, Gastown, Granville Island, Kerrisdale or Commercial Drive, you're sure to find a number of delicious dining spots. Here are just a few of the MANY great options.
In Yaletown, Minami Restaurant offers a high-end, traditional Japanese menu, that mixes regional specialties with new ingredients. There is patio dining and a vibrant ambiance. Mosaic Grill at the Hyatt Regency features a constantly changing menu of seasonal and local products. At Bistro 101, you can get a three-course lunch for $25. As part of a culinary school, there's a new menu every month, and each one is sure to excite your tastebuds! Also in Yaletown, stop by one of the many quick and popular food trucks, like Mom's Grilled Cheese Truck, The Juice Truck, or Fat Duck Mobile Eatery.
On Robson Street, CinCin features past made in-house, fish and meat dishes cooked to perfection, and a lovely decor. Earls has burgers to die for and an attentive, friendly staff. Zefferelli's menu is packed with authentic pasta dishes. This Italian restaurant is popular, so make reservations! Guu with Garlic's motto is "garlic is sexy." It features a healthy and delicious menu.
Head to Chinatown for a more eclectic array of restaurants than you might expect. Most famous is Phnom Penh, where locals and visitors flock for amazing Cambodian and Vietnamese food. Bao Bei Chinese Brasserie is a small-plate dining experience with a modern, fusion approach to Chinese cuisine. For something unexpected, try Bestie, a small eatery offering some of Germany's best street food, from pretzels and mustard to classic pork bratwurst.
Visit Gastown for some great pub food at The Irish Heather or the Charles Bar. For a reggae vibe and Caribbean flavor, try Calabash Bistro. You'll love their jerk chicken, curries, stews and amazing weekend brunch. For French cuisine, try L'abattoir, and for savory Italian there's Ask for Luigi.
In Granville Island, we suggest sampling the fresh and delicious at Dockside and Go Fish. Edible Canada is a "multifaceted culinary tourism" company that promotes local cuisine from around the country, but with a strong focus on British Columbia. And there are private dining rooms! 
Kerrisdale, we suggest dining at The Red Onion, for a casual vibe and really tasty cooking, Bufala for pizza.
On Commercial Drive, great dining experiences are almost guaranteed at Wishes + Luck, La Grotta Del Formaggio, Fire Pizza, Kishimoto Japanese Kitchen, and many more wonderful restaurants.
There are also family-friendly restaurants! Take the kids to Rocky Mountain Flatbread, Milestones, Kokopelli Cafe, SweetSalt Bakery, White Spot and Red Robin. Many of these dining establishments are easily navigable with strollers. Some have kids menus, play areas, and/or coloring books and games.
To find your favourite restaurant and café, start checking UrbanSpoon.
A growing trend is restaurants that encourage guests to "bring your own wine." These restaurants might have slightly pricier food, but you save a ton of money on wine if you buy your bottle(s) around the corner at a local government or private liquor store (see Alcohol). Remember that in British Columbia restaurants you have to add taxes and tip to your bill (equaling just about 30 per cent of your bill). See Taxes & Tips.  The waiter generally brings one bill or splits the bill directly between you and your friends.
Discovering the food culture is an important part of life in Vancouver and a great hobby for the colder, rainy winter months! See our Leisure & Culture chapter for more ideas for fun activities and tips on going out.