Families
Relocating to Vancouver with the whole family? Fear not, British Columbia is a very open-minded, family friendly province!
In this chapter, we provide you with information on:
You will also find all you need to know about Daycare and the School System.
Types of Union
Thinking about getting married? There are a couple types of unions in British Columbia.
Marriage is governed by The Parliament of Canada, however, provinces have the authority to pass laws regarding the solemnization of marriage. In British Columbia the Marriage Act lays down the law for for the province. Marriage can be religious or civil and it can be performed a marriage commissioner, member of clergy, judges, justices of the peace, and other authorized persons. Religious marriage performed by an authorized officiate holds the same legal weight as a civil marriage (note that you do not have to get a civil marriage before your religious ceremony). Same-sex couples in Canada are entitled to the same rights to marriage as heterosexuals (by law since in British Columbia since 2003).
Some people choose to live together without getting married. It's actually a very common arrangement in Canada! In BC, thanks changes in the Family Law Act, after two years of living in such an arrangement members of the couple are considered common-law spouses and they are beholden to the exact same rights and responsibilities as married couples when it comes to property division and legalities. According to this act, a spousal relationship starts either on the day of marriage, or the day a couple moves in together. After two years of cohabitation, there is a 50/50 split of shared debts and assets (with the exception of pre-relationship gifts, inheritances and property). That means all assets accrued while the couple lives together are shared. When the relationship ends, couples need to finalize it with a separation agreement. If you have moved in with someone who has children, you may be legally obligated to pay support if you separate from your common-law spouse. You also may be eligible for the senior, pension, and medical, health, social assistance, and other benefits as your spouse. For more information about common-law marriage, you can read about the Family Law Act

here

.
Read more about Marriage and Family Policy in the rest of this chapter.
Marriage
Canadian citizens, residents, and international visitors have the right to get married in British Columbia. However, for your marriage to be valid and registered in your country of origin (which is preferable), you may have to comply with particular requirements. Check with your country's consulate as early as possible.
Getting married is simple! In most cases, for both a religious and a civil ceremony, the first required step is obtaining a marriage license. To get one, you or your spouse simply goes to a local marriage license issuers. To find an issuer, you can use this convenient vital statistics search tool. Be sure to bring with you a government-issued photo ID, and $100 for the license fee. You will also need to provide, your full name, address, date and place of birth, along with the same info about your partner. Additionally, provide info about your and your partner's present marital status. You'll need to show proof of divorce if you or our partner divorced within 31 days of your application. This license is valid for three months.
Next comes getting married! You can choose to have a civil or religious marriage. In the case of a civil marriage, it needs to be conducted by a marriage commissioner who is registered with the Vital Statistics Agency. In the case of a religious ceremony, the religious officiant also needs to be registered with the Vital Statistics Agency as well. Here's an important piece of advice: if you decide to go with a marriage commissioner, be sure to look for one early. They are very busy and finding a last-minute option won't likely be possible. Their fee is $75.
After the ceremony is performed, the person who conducted your ceremony helps you fill out a Marriage Registration form, which needs to be sent to Vital Statistics Agency within 48 hours of the ceremony. Soon after, you will receive a certificate of marriage. Hold on to this! You may need proof of your marriage in the future.
You have freedom regarding the organization of the ceremony. It can be performed in a public or private venue The few requirements are, according to the government:
You must have two witnesses.

You must have a marriage licence.

Each of you must consent that there is no legal impediment preventing the marriage and that you take the person to be your lawful, wedded partner.
The next step is to consider the legal aspects of marriage, which means agreeing to the principles of this special union: those of equality between the spouses, and agreement about how marital life will be conducted. According to the British Columbia government:
Both partners have an equal right to stay in the family residence.

If you live together, there is equal responsibility to care for and financially support the children.

There is economic partnership, with both parties contributing according to their means.

Only debts in both names are shared.

Together, spouses decide how they want to divide the value of total pensions earned by the couple.

Both parties must comply with the legal agreements governing the dividing of the family assets if the couple legally separates, or if the marriage is dissolved (and a prenuptial agreement has not been signed).

You have the right to choose the same last name as your new spouse, keep a last name from a previous marriage, or keep your last name as it appears on your birth certificate.
Getting married gives you rights and protection for purposes of immigration (sponsorship), family life (adoption, inheritance, succession) and banking (life insurance, mortgage). For more information on marriage in British Columbia, read the Marriage Act or visit the Department of Vital Statistics website.
And by the way, congratulations!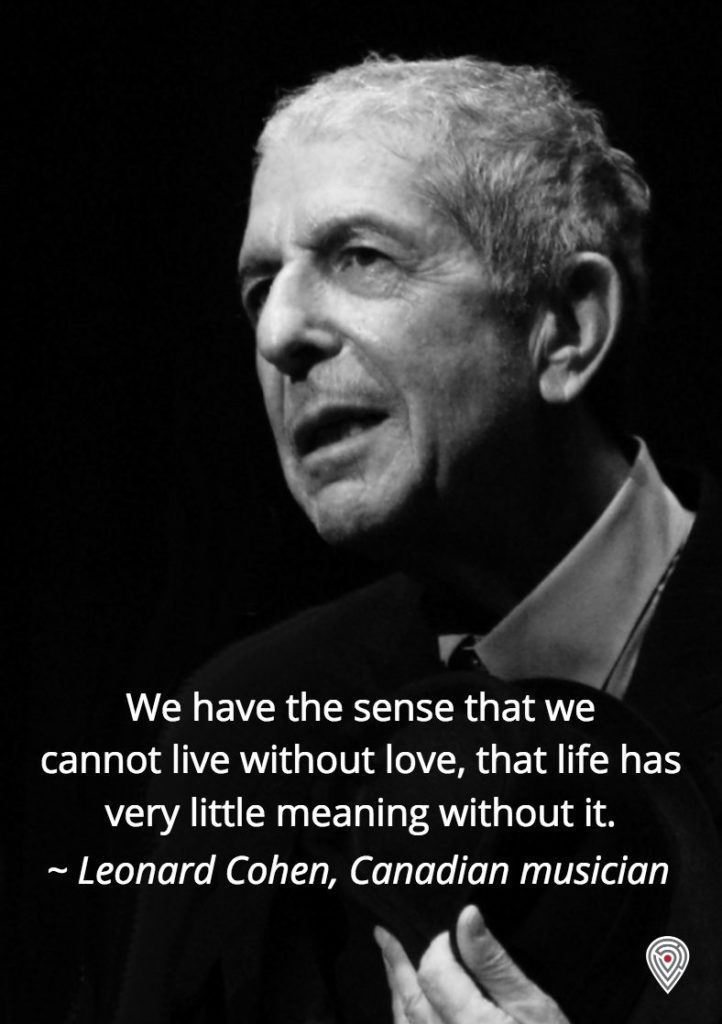 Family Policy
Canada as a whole is extremely family friendly. For example, if you enter a bus with children or a stroller, people will generally be happy to move, and help you board (though perhaps not at rush hour). Don't hesitate to ask for a seat.
To encourage family outings in Vancouver children age from five year to 13 years get reduced concession fares to ride Translink (the Vancouver public transportation system) and children younger than five years of age ride free! Baby seats and changing tables are available in most restaurants (from fast food to fine dining). Museums and libraries regularly organize fun activities and exhibitions for parents and children. Many parks are equipped with playgrounds and wading pools, as well as fountains that spray water (in the summer months) and there are breastfeeding rooms available in many public places.
You may notice a trend: Vancouver parents are growing advocates of "attachment parenting." More and more, they are delivering babies at home with a midwife, using scarves for carrying children,using ergonomic baby-carriers, breastfeeding until the age of one or two years and using washable diapers.
The right to pregnancy and parental leave, the BC Early Child Tax Benefit, The BC Family Bonus Program as well as subsidies available for day care are examples of British Columbia's child and family policy aimed supporting families!
Also have a look at our Pregnancy and Daycare sections. Also visit BC Family Law.
Adoption
Adoption is available to both same-sex and heterosexual couples in British Columbia. To be eligible to adopt, you must be a Canadian citizen or permanent resident. The process of adopting a child is long and demanding, but always worth the wait. In the end you will have the same rights as other parents (parental leave, benefits, etc.). There are six different types of adoption in British Columbia, according to the Ministry of Children and Family Development. Depending on the type of adoption, the process can cost nothing at all (when you adopt through the Ministry of Child and Family Development), or up to $60,000 (if you adopt a local infant, or choose to adopt internationally). 
Adopting a Waiting Child: Children who are publicly adopted have birth parents who have decided to put their child up for adoption, or it has been decided by a British Columbia court that the child needs to be removed from their birth parent(s) permanently. These children are usually not infants or toddlers, and most are between the ages of four years and 10 years of age. There are five steps involved with this adoption process: 1) Call 1-877-ADOPT-07 to receive helpful information. You can also email

[email protected]

or review the educational resources at BC Adoption.

2) Meet with a social worker to discuss the adoption process and the needs of children waiting to be adopted in the province

.

Following the application, a social worker will open a file for you. 3) Next, there is a homestudy process, during which your social working and you assess your situation's strengths and weaknesses. You'll be asked to provide medical records and other information, in order to find the best match between you and the child. There's also an educational component of this phase. 4) Your social worker will match you with a waiting child. and pre-placement visits begin. 5) You will open your home to the adopted child.

Inter-country adoptions: Children in international adoption can be any age, from infants to teens, and they have usually spent some time in orphanages. In most cases, the adopting family works with a

licensed adoption agency

that is approved by the ministry, and the process can be more pricey than other methods of adoption, from $20,000 to $60,000. Travel is often involved, to meet the child in his/her home country. As with adopting a waiting child, a home study is required to adopt internationally. Note that it's the right of Citizens and Immigration Canada to allow or refuse entry of the child into the country. In order to increase the safety and security of the international adoption process, many country are part of the Hague Convention, which has guidelines for the adoption process. It is recommended to adopt a child from a participating country. For more information, contact a BC

licensed adoption agency.

Relative and Stepparent adoptions: Often, the relative adoption process can happen in the British Columbia Family Court, and it doesn't involved adoption agencies or other parties. In order to adopt a relative, you must be a step-parent, grandparent, aunt, uncle, great-aunt or great-uncle. You must also be a resident of British Columbia, and the child has to be a legal resident of Canada. In these cases, the child/children who will be adopted (age from seven to 12 years old) will be interviewed in private by an authorized person to ensure he/she understands the meaning of adoption. For older children, the child must provide consent to the adoption, and he/she has the right to revoke that consent at any time before the adoption is complete. For more information, click

here

.
Direct Placement: This option means a parent(s) has chosen someone specific, who they know to adopt a child. The process administered through a

licensed adoption agency

.
Foster Care: This option means you agree to temporarily (for a few days, weeks, months, and sometimes longer) offer your home and care to a child who is unable to live at home for a variety of safety reasons.
For more information, visit

Adoptive Families Association of BC

and

The Ministry of Children and Family Development

.
Family Planning
Starting your family is a life-changing process and in British Columbia, you have resources to help you along the way. Community Health Centres (CHCs) are great for helping you with parenthood, health, and social services. Some CHCs offer prenatal and postnatal services, and they can help you find the other services you require. You can visit with or without an appointment. CHCs offer free services for women who think they might be pregnant, those who are seeking birth control, or those who are interested in other family planning or parenting education options. You can also make use the the Canada Prenatal Nutrition Program, which funds local community organizations that aim at ensuring each pregnancy is as healthy as possible.
Should you be in a position in which you wish to terminate a pregnancy, there are no legal restrictions on abortion in Canada, or in the Province of British Columbia for people who have health coverage from the Medical Services Plan. Abortion options are available throughout the entire pregnancy, especially if there is a medical condition affecting you or the fetus. However, if you decide that an abortion is right for you, the first trimester may be the best time to proceed with the operation, since many doctors refuse to grant the operation after the 12th week. 
For more information, find your nearest CHC here.  See also the Pregnancy section.
Daycare
If you have young children, you'll be happy to know that there are safe and flexible childcare options in British Columbia. There are licensed and unlicensed options. Here's a rundown of what's available, according to the WelcomeBC government website. 
Licensed child care is held at facilities that are inspected by the BC government. The employees have specialized training, so they are fully equipped to provide the best possible care Options include:
Group child care centres: These daycares are usually housed in schools, community centres or or religious facilities. Children between the ages of 18 months and five year are permitted, and childcare workers have received specialized training. Most of these centres are open all day, with parents' work busy schedules in mind.
Family day care: These are usually in a person's home. Up to seven children of all ages from infants to older kids are allowed.

We advise you to investigate the daycare you choose, get referrals and check that the provider has all the necessary regulatory paperwork.

Preschool: These play and education-based day cares can operate for up to four hours each day and are best for children from age three to five years.
Out-of-school care: This daycare option is best for busy families who require care for school-age children before and after school hours, or during school holidays. Typically children who participate are age from five to 12 years.
Unlicensed child care options are not inspected by the government of British Columbia, and employees are not required to have special training. Options include:
Babysitters/nannies/au pairs: These are individuals, usually teenagers or adults, who come to your house and look after your children when you are away. They can watch your kids for as long as a whole day, or as little as a half hour while you run a quick errand. Au pairs are typically live-in caregivers who provide support to parents when it comes to looking after children. Often, au pairs travel to your country from their own home country and are looking for a mixture or work experience, language education, and travel and exploration. Depending on the agreement, they can provide help with homework, fun and activities, light housework, and meal planning and cooking. Nannies are usually career childcare providers. They are more experienced than au pairs and they are looking for long-term arrangements. Nannies can be live-in or live-out of the employer's home.
Unlicensed family day care: Like licensed family day care, these are usually in a person's home. They are allowed to care for only one or two children, or more, if the children are from the same family.
Unfortunately, expenses related to childcare can be pricey in British Columbia, more so than many other province. According to the Canadian Centre for Policy Alternatives, on average, BC parents pay at least $40 a day for child care or preschool, which amounts to more than $800 per month. Some government assistance may be available in the form of the B.C. Child Care Subsidy and Child Tax Benefits.
To help ease the burden, for permanent residents and citizens, some government assistance may be available in the form of the BC Child Care Subsidy and Child Tax Benefits. So be sure to explore those options!
There are a variety of options available, and you are sure to find the right one. Parents can use the British Columbia child care search tool or the Daycare Bear website. The City of Vancouver also has online information available. 
Whatever option you choose, it will be beneficial to both you and your children to get in touch with other families, preferably British Columbians! 
For more information on early childhood in British Columbia and on educational programs, or to check your daycare center's permits, visit the Getting Childcare in Vancouver resource page or the Ministry of Children and Family Development.