Entrepreneurs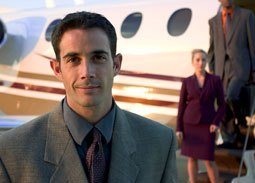 Entrepreneurs & Start Ups
If you are considering relocating or starting a business in Canada, ARIANNE Relocation is here to assist you.
Establishing a business in a foreign country can be demanding. ARIANNE Relocation has developed local expertise in assisting entrepreneurs from the world over settle-in Canada by offering the following services:
Information on the cost of doing business in Canada
Accompanied orientation visits
Contact with important local resources such as government granting agencies, VCs, economic development agencies, etc.
Assistance with the registration of legal entities
Pre-selection of facilities*
Organization of turnkey facilities
Office start up and initial recruitment
Cost of living information
Assistance with Canadian work permits for strategic workers and their spouses
Personal/corporate income tax information and tax holiday information for foreign researchers, experts or specialists
Executive relocation and concierge services for you and your team members
These are just some of the services available. We are happy to provide you with services adapted to your needs.
Companies who confide their corporate relocation to Canada to ARIANNE Relocation benefit from:
Economies of time and money
Easy access to local knowledge, information and statistics directly from experts
Easy communication with our single point of contact
On the ground personalised service that will get your organization up and running quickly
Contact us to learn how ARIANNE Relocation's team can be of service to you and your organization.
*In the province of Quebec, all real estate/brokerage transactions will be carried out by certified real estate brokers and agents members of ACAIQ. www.acaiq.com