About Us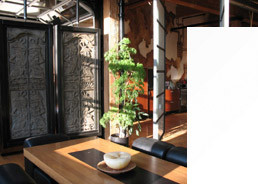 Our story…
ARIANNE Relocation Canada was created in 1997 by its current owner, Manon Dumas, in order to respond to the needs of individuals and families relocating to Montreal Quebec Canada.
While managing a career and family counselling service organization, Manon saw an upward trend in relocated families seeking partner career counselling services as well as family support services. When she realized that there were no organizations in Montreal specialized in responding to the specific counselling and support service needs of expatriate families, she quickly decided to create ARIANNE Relocation!
ARIANNE was named after the Myth of Ariadne and Theseus. In Greek mythology, Ariadne's thread guided Theseus out of the labyrinth. The idea of basing our company name on a life saving guide made a lot of sense!
Since its beginning as a Montreal-based destination service provider, ARIANNE has proudly grown to offer services across Canada.
Our returning clients have chosen us for over 10 years because of our:
Client centered care model of relocation service delivery
Commitment to excellence in relocation assistance services
Heart-felt dedication to relocating professionals and their families
Decade of experience working with hundreds of professionals, executives and entrepreneurs from all over the world
Highly educated multidisciplinary team of professionals who have also personally experienced relocation
Network: We are proud members of the Canadian Employee Relocation Council (CERC), Employee Relocation Council (ERC), Montréal International and of the Montréal Metropolitan Chamber of Commerce.
Cost effectiveness & containment: We help minimize the risks and costs associated with a mobile workforce.
Convenient one-stop service for all relocation needs
Contact us to learn how ARIANNE Relocation's team can be of service to you and your organization.